The First 5 Random Songs Of 2012
Every New Year I sit at my computer, play five songs on my media playback device, and note what songs came up. It's easy to imagine that they serve as some sort of oracle for the year ahead, but more often than not, they portend nothing. This year (since it's the last New Year of all time and all) I thought we'd work a little harder on the psychic front and make some notes. Maybe that'll put things more into perspective while I'm hitting the gym for the first two weeks of January. It's an opportunity! These songs could be the key to untold riches, prosperity and general thriving! Let's go! What's first?
1. "Working Class Hero," Terry Hall
Well, screw that prosperity BS, then.
For your reference: This is the John Lennon solo classic as performed, live, by Terry Hall, he of the Specials, Fun Boy Three and the Colour Field. This is a bonus track from his really good solo album
Laugh
, which came out in 1997, except in the United States, where it didn't come out at all.
I guess this puts my whole professional ascension deal into perspective, doesn't it? By the end of the year I will forsake all notions of climbing the executive ladder and start being of the people. Eeech, the people. There goes my new year's resolution to get the scent of melted cheese product off my fingers.
I'm just kidding. I love the people. Here, take my card.
2. "Weeping Willow Blues," Pink Anderson
Acoustic delta blues. I get one of these every year. I don't know why. They never come up on shuffle any other time of the year. I think it's just a reminder that my gnat-swatting, straw-hat-wearing days on the Mississippi aren't that far behind me.
3. "Hear My Brane," The Soft Boys
Hi, Robyn. This one's almost blues-ish, with a guitar riff that sounds like Dave Edmunds beating up a German. This might be the portent we've been looking for, lyrically speaking: "Rob me when I'm bad/Teach me foreign languages/But don't give me any food." So: I'll be backpacking through Europe on $5 a day. Again.
4. "Geneva," Morgan Fisher
Morgan Fisher was the piano player for Mott The Hoople. He went "ambient" in the '80s. This is an instrumental from one of my favorite box sets of all time,
I'll Give You My Heart, I'll Give You My Heart: The Cherry Red Singles Collection
. This song, however, is straight-up George Winston. Actually, Winston might be a little more musically complicated than this. Ghastly synths. This is straight out of European soft-core porn. What are you telling me? Is this the serenade for the onset of my autumn years? There's a gift-wrapped Lexus right outside my house right now, isn't there?
Isn't there??
And there are the keys to the executive washroom, right under the mat! And a catheter! Thank you, baby Jesus!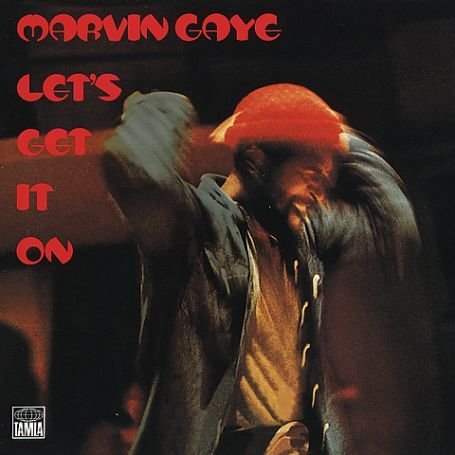 5. "My Love Is Growing," Marvin Gaye
That's more like it. This is from
Let's Get It On
. For those of you too young to remember,
Let's Get It On
was the soundtrack to a million seductions at the time of its release. Were you born in 1974? There's a good chance you were conceived to this record. Or the first New York Dolls album. That's right. While your dad was sailing his citrus dinghy across the gurgling channel of your mother's luv, I'm betting the bar band was playing something from the
Let's Get It On
album. Or "Personality Crisis." Whatev. Happy 38th. Hope it was worth it.
Happy New Year!